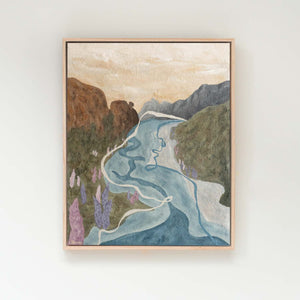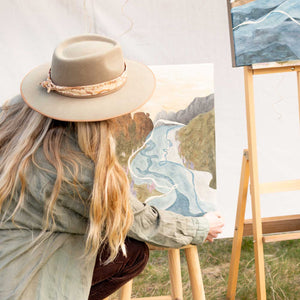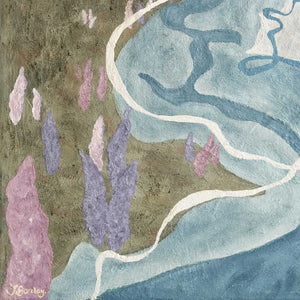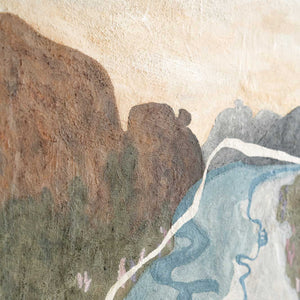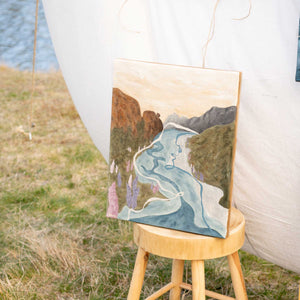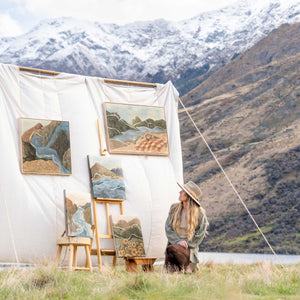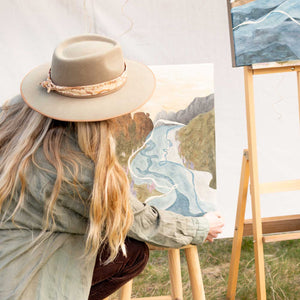 Flourishing / Original Painting
Carving her own way, the mountains steady her and the flowers guide her so she can flow.
Inspired by lupin season along the Dart River in Glenorchy.
50cm high x 40cm wide - 
ready to hang.
Acrylic, oil stick and mixed media on canvas - framing in raw Tasmanian oak is available. 
$35 shipping NZ wide.
Please allow 2-3 weeks for shipping and an additional 4 weeks for framing. 
For international shipping please email info@wildandsaltystudio.com for a quote. 
Please know colours may vary screen to screen. 
Please note this artwork may be made available as fine art prints now or in the future.
Also available as a limited edition fine art print

 

here. 


An original painting part of my collection 'Spaces Between'
Like nature, women understand that nourishment encompasses both celebration and mundane, noise and silence, sun and rain, reality and day dreaming, flowers and dirt.
This collection is an ode to the spaces in between, the connecting thread that bridges this and that - the space that signifies balance. Here, we soften into ourselves and into the world around us.
Inspired by the land and bodies of water in central Otago.