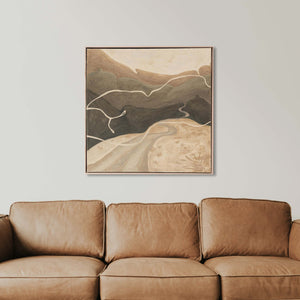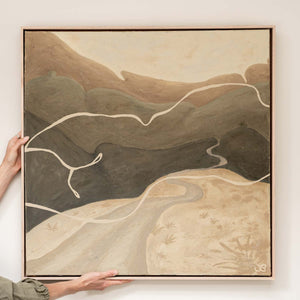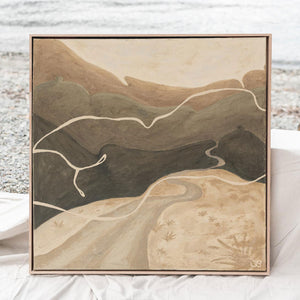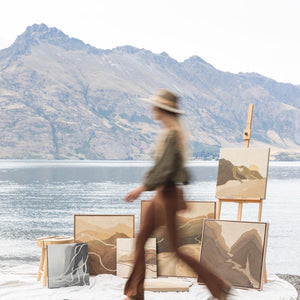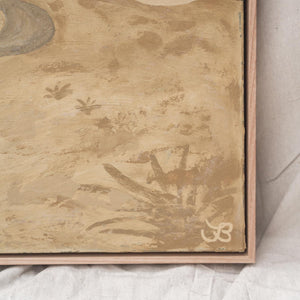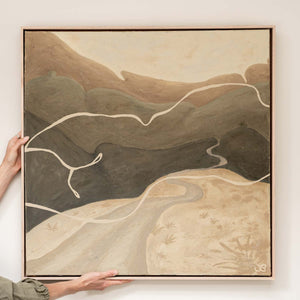 Dusty Roads / Original Painting
They exude a greater depth of joy and peace as they venture further along the dusty roads. The initial concern as to where they would end up dissolved, for they learnt the moments along the way was why they were out adventuring. Inspired by the Von Road, on a bike trip to Mavora Lakes in the Southern Alps.

76cm high x 76cm wide - ready to hang.
Acrylic, oil stick and mixed media on canvas, framing in raw Tasmanian oak is available. 
$35 shipping NZ wide.
 Please allow 2-3 weeks for shipping 
and an additional 4 weeks for framing. 
For international shipping please email info@wildandsaltystudio.com for a quote. 
Please know colours may vary screen to screen. 
Please note this artwork may be made available as fine art prints now or in the future.
Also available as a limited edition fine art print here.


An original painting part of my collection 'eternal moments'
'Eternal moments' is an ode to the views, sensations and memories from time in nature that stay alive within us eternally.

It is the connection between women and Aotearoa's land that speaks so loudly. The accumulation of moments to hear nature's whispers, to feel her presence, to see her beauty and ruggedness coexist, is where women reconnect with themselves to heal and grow.