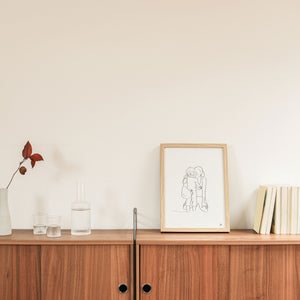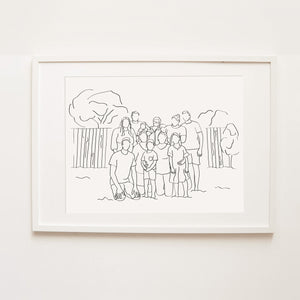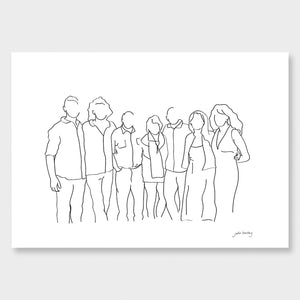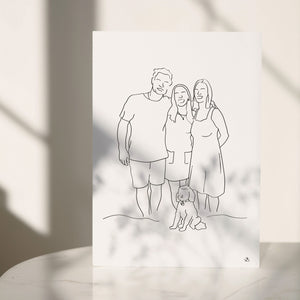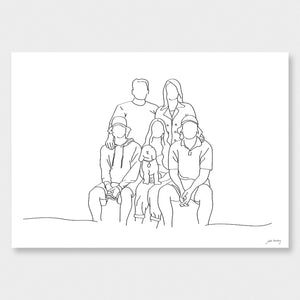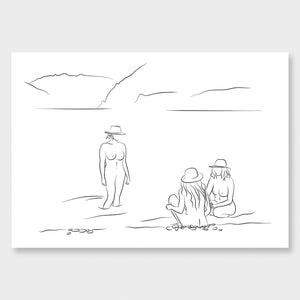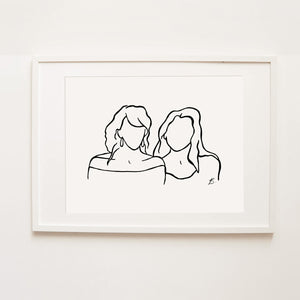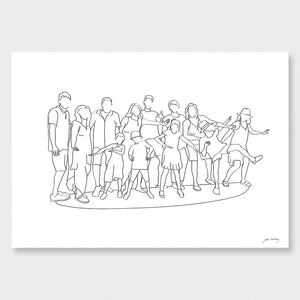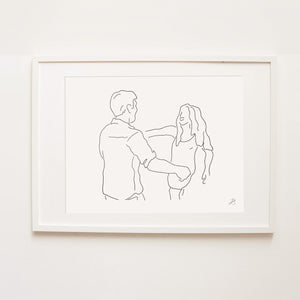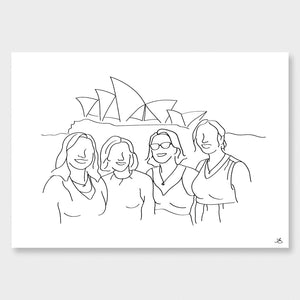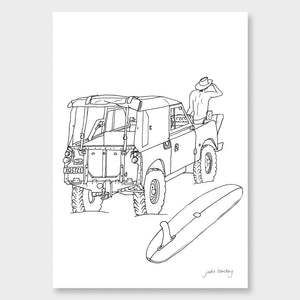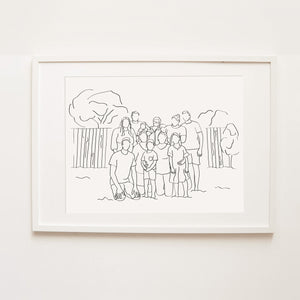 Bespoke Line Drawings


Line drawings are evergreen. Perfect for those thoughtful gifts for birthdays, anniversaries, Christmas and special occasions. Portraits of family, couples, landscapes, pets and more.

Choose from 2 options: 
- Printed & Shipped - Printed professionally in NZ with archival ink on on  100% 310gsm cotton rag paper.
- Digital Art - Jade will email you the digital art file to take to your local print shop.Perfect for those wanting/needing their art sooner or for a more affordable option.

How does it work? 
FIRST STEP 
After your receive your order confirmation via email, please reply with the following: 
Images - Please provide the image of the person(s) attached that you would like to be drawn (e.g. family portraits) or up to 3 images of the people/extras to be included.
Faces - Please let Jade know your preference: Face blank (like family portrait example) or 'facials hinted' (e.g. lips and nose like second mother daughter example). 

Due Date - Due to this being a custom order, the wait is longer than standard online ordering. Jade aims to get your first draft to you within 2 weeks of ordering. Please let Jade know if there is a required/preferred date you need your art sent/emailed to you by. 

SECOND STEP 
Once Jade has received the above, she will go ahead and design the first draft. 
Reviews - TWO reviews are available. Jade designs the drawing and sends to you for reviewing where you can suggest edits/changes. Once the edits are made you have have one more review before the drawing is finalised. 
 
THIRD STEP 
Done! - You can expect an email from Jade notifying you that your Fine Art Print has been shipped, or with your Digital Art File attached. Voilà!